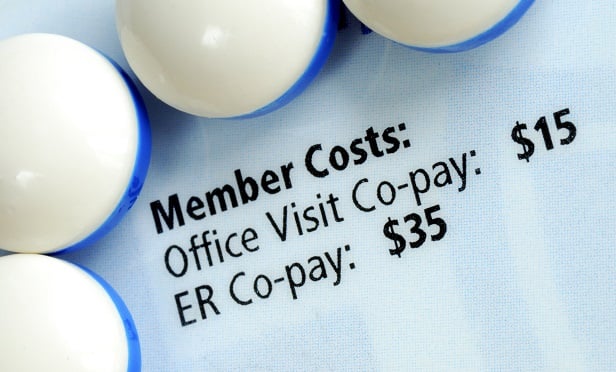 A new report from WTW found that widespread inflation and increasing health care usage are combining to drive projected increases in global health care benefit costs to their highest level in nearly 15 years.
The 2023 Global Medical Trends Survey reveals that the health care benefit cost trend rose from 8.2% in 2021 to a higher-than-anticipated 8.8% in 2022 — and is projected to rise yet further in 2023 to a high global average of 10%. The cost trend increases will hit many regions, including Latin America (where average increases are projected to climb from 18.2% to 18.9%), Asia Pacific (climbing from 6.9% to 10.2%), and the Middle East and Africa (climbing from 10.5% to 11.5%).
"Old solutions will not work. Cost shifting is not an option. There's a critical need for innovation, strategy and new solutions to have any substantive impact. Those that don't lead will fall behind in their ability to manage cost and retain key talent," says Eric McMurray, global head of Health & Benefits, WTW.
The leading driver of medical costs, according to insurers, continues to be overuse of care (74%) due to medical professionals recommending too many services or overprescribing. Over half of insurers (52%) also indicate that insured members' poor health habits are among the top factors. The underuse of preventive services (50%) is also a significant cost driver and increased year over year due to, in part, the avoidance of medical care during the pandemic.
Interestingly, respondents ranked musculoskeletal as the top condition by incidence of claims this year compared with ranking it fifth last year. The survey also revealed telehealth continues to gain traction in health delivery and cost management, moving up from number three in last year's survey to number two this year. Insurers again ranked contracted networks of providers (70%) as the most effective method for managing medical costs.
Francis Coleman, managing director, Integrated & Global Solutions, WTW, notes, "Globally, employers are looking to provide employees with better support tools to help triage the best or optimal level of care they need, including use of virtual or telehealth services to identify if hospital or emergency rooms (which can be a high cost event) are required in a situation. In addition, there is more information provided on use of lower cost network options or alternatives to the most highly priced hospitals," she adds. "Finally, we are seeing introduction of more digital services and apps which can provide a lower cost delivery and easier access alternative for high claims incidence areas such as musculoskeletal."
Consistent with previous surveys, the high cost of new medical technologies (62%) and the profit motives of providers (35%) continue to be the key factors affecting medical costs. This year, insurers also cite broader issues that influence these costs including the decline in the quality of funding of public health systems (27%) and geopolitical conflicts (19%).