Trump White House counsel to speak to January 6 committee
Pat Cipollone, the White House counsel for Donald Trump, has agreed to testify to the January 6 committee, The New York Times reports:
The committee investigating the attack had last month subpoenaed Cipollone, who "repeatedly raised legal and other concerns about President Trump's activities on January 6 and in the days that preceded", the committee's chairman, Bennie Thompson, said.
Key events:
Biden holds call with the wife of Brittney Griner
Joe Biden, joined by Kamala Harris, spoke today with Cherelle Griner, the wife of Brittney Griner, the US basket ball star detained in Russia. Griner was detained by Russian Federal Customs Service in February after they said they found vape cartridges that contained hashish oil in her luggage at an airport near Moscow.
In a readout of the call, the White House said: "The President called Cherelle to reassure her that he is working to secure Brittney's release as soon as possible."
It added: "The President directed his national security team to remain in regular contact with Cherelle and Brittney's family, and with other families of Americans held hostage or wrongfully detained abroad, to keep them updated on efforts to secure the release of their loved ones as quickly as possible."
Brittney Griner recently wrote a letter to Biden appealing for his assistance in getting her released from prison.
Congress may be in recess but there's been plenty of political news this morning, from the ongoing work of the January 6 committee to jostling within states ahead of November's midterm elections.
Here's what has happened so far:
Speaking together in Britain, the heads of the FBI and MI5 have issued a joint warning about China's behavior, saying Beijing is stealing western technology and studying from the war in Ukraine, particularly when it comes to evading sanctions.
Illinois parade shooter confesses, says planned second attack
The shooter at an Independence Day parade in a Chicago suburb has admitted to the attack and told police he contemplated opening fire at a second Fourth of July gathering, the Associated Press reports:
The man charged with killing seven people at an Independence Day parade confessed to police that he unleashed a hail of bullets from a rooftop in suburban Chicago and then fled to the Madison, Wisconsin, area, where he contemplated shooting up an event there, authorities said Wednesday.

Robert Crimo III turned back to Illinois, where he was later arrested after deciding he was not prepared to pull off a shooting in Wisconsin, Lake County Major Crime Task Force spokesman Christopher Covelli said.

An Illinois judge ordered Crimo to be held without bail. Police found the shells of 83 bullets and three ammunition magazines on the rooftop that he fired from, Lake County Assistant State's Attorney Ben Dillon said in court.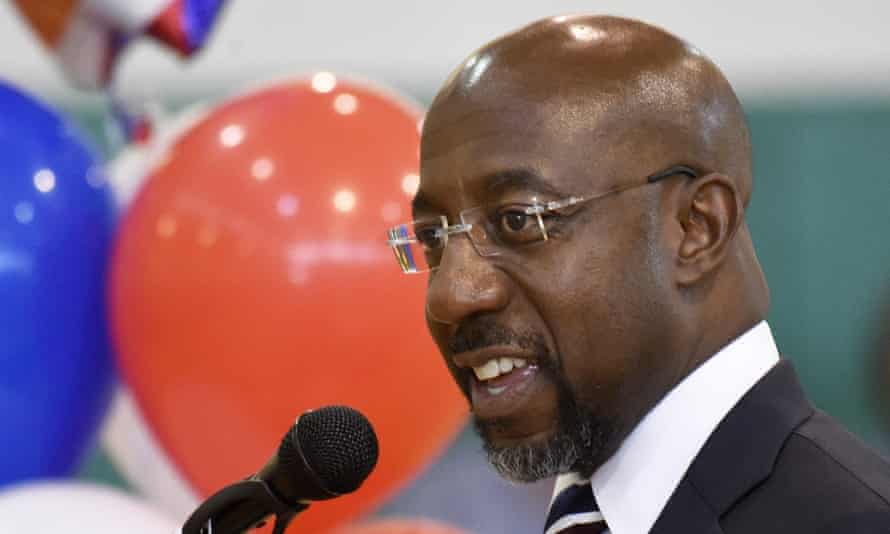 The Georgia Senate race is another closely watched election this year, where the Democratic incumbent Raphael Warnock will face off against Republican challenger Herschel Walker.
Walker has had multiple complaints leveled against him of breaking rules governing electioneering, but Politico is reporting that Warnock also may have violated campaign finance laws:
Sen. Raphael Warnock (D-Ga.) used campaign money to cover legal expenses for a lawsuit relating to his time as a church minister — transactions that raise questions about whether the spending runs afoul of federal rules governing personal use of campaign funds.

The case, first filed in 2019 by Atlanta resident Melvin Robertson, involved baffling and seemingly baseless allegations against Warnock that date back to 2005 when he was a pastor. It was dismissed by a federal district court judge in Georgia without any of the defendants being served.

But Robertson refiled a similar lawsuit in April 2021, outlining the same allegations against Warnock while also suing Ebenezer Baptist Church, where he has long served as senior pastor, and other public figures.

This time, Warnock was serving in the Senate. And he enlisted his campaign attorneys from Elias Law Group to represent him in the case, along with an Atlanta firm, Krevolin & Horst, which assisted ELG.

The issue for Warnock is whether this was a proper use of campaign funds.

Federal Election Commission guidance states that campaign money can be used on "litigation expenses where the candidate/officeholder was the defendant and the litigation arose directly from campaign activity or the candidate's status as a candidate."
Warnock was one of two Democrats elected to represent Georgia in the Senate last year, giving the party control of the chamber by a one-vote margin. Walker, meanwhile, is a rare Black Republican politician, and looking to reclaim a seat held by the GOP for the past 15 years.
A feud appears to be brewing between Biden and the top Democrats in Kentucky, including its governor Andy Beshear.
It began last week when the Courier-Journal reported that Biden intended to nominate an anti-abortion judge to a federal district court, in an apparent deal with Mitch McConnell, the state's Republican senator who leads the party in Congress's upper chamber. Now, the Courier-Journal has managed to obtain emails between the White House and Beshear's office that elaborate on the deal, which the Biden administration has declined to talk about.
The governor's office also turned over a follow-up email from a White House official sent June 29 — five hours before The Courier Journal first broke the story on the pending nomination of attorney Chad Meredith — clarifying that the original email was "pre-decisional and privileged information."

White House aide Kathleen M. Marshall, a former lieutenant governor in Nevada who joined the White House in August as senior adviser to governors in the Office of Intergovernmental Affairs, sent the June 23 email that stated: "To be nominated tomorrow: … Stephen Chad Meredith: candidate for the United States District Court for the Eastern District of Kentucky."

The email, with a subject line of "Close hold," was sent to Coulter Minix, a Beshear staffer in the governor's D.C. office, who immediately replied: "Thanks, Kate. I'll share the info and appreciate the heads up."
Beshear and John Yarmuth, a prominent Democratic House representative from the state, have both objected to the nomination, particularly after the supreme court overturned Roe v Wade last month. The Courier-Journal has reported that the White House is looking for ways to stop McConnell from blocking the Biden administration's nominations for Senate-confirmed posts.
Pennsylvania is the site of one of the more high-profile governorship races this year, with the state's Democratic attorney general Josh Shapiro facing off against state senator Doug Mastriano, a promoter of Donald Trump's false claims that the 2020 election was stolen.
The Pittsburgh Post-Gazette reports that several state Republicans have taken the unusual step in the swing state of defecting from their party and backing Shapiro for the governorship:
Mr. Shapiro, the sitting attorney general, will roll out the endorsements of 10 Republicans on Wednesday as part of a continued effort to label his candidacy a reach-across-the-aisle aficionado who will unify the parties to get things done.

The list includes two former U.S. representatives, Charlie Dent and Jim Greenwood; former state House Speaker Denny O'Brien; former Lt. Gov. and longtime state Sen. Robert Jubelirer; and former state Supreme Court Justice Sandra Schultz Newman.

The endorsements aren't just vague odes to bipartisanship in a divided country; they serve as a direct hit against state Sen. Doug Mastriano, the Republican candidate for governor, and it's reminiscent of the effort before the GOP primary among Republican insiders to coalesce support around an alternative. That effort failed, but Mr. Shapiro's camp and allies are hoping this lends credence to his argument that Mr. Mastriano is on the fringe of his own party.
Mastriano was involved in an effort to swing Pennsylvania's vote from Biden to Trump following the 2020 election, and has been subpoenaed by the January 6 committee.
South Carolina senator Lindsey Graham has vowed to fight a subpoena issued to him by a Georgia grand jury looking into efforts to subvert that state's election result in 2020.
Other targets of the subpoenas reported yesterday include Donald Trump's lawyer Rudy Giuliani and conservative attorneys John Eastman, Cleta Mitchell, Kenneth Chesebro and Jenna Ellis. Eastman has been repeatedly mentioned by witnesses before the January 6 committee as playing a major role in Trump's attempts to overturn the 2020 election.
Trump White House counsel to speak to January 6 committee
Pat Cipollone, the White House counsel for Donald Trump, has agreed to testify to the January 6 committee, The New York Times reports:
The committee investigating the attack had last month subpoenaed Cipollone, who "repeatedly raised legal and other concerns about President Trump's activities on January 6 and in the days that preceded", the committee's chairman, Bennie Thompson, said.
January 6 committee announces July 12 hearing
The January 6 committee has announced it will resume its hearings on Tuesday of next week, when Congress returns from recess.
The House lawmakers' most recent hearing featured major revelations about the actions of Donald Trump and his inner circle before and during the insurrection.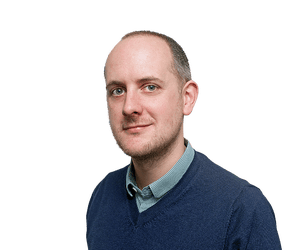 Oliver Milman
The supreme court's ruling curbing the US government's ability to regulate greenhouse gasses has repercussions worldwide, as Oliver Milman reports:
Joe Biden's election triggered a global surge in optimism that the climate crisis would, finally, be decisively confronted. But the US supreme court's decision last week to curtail America's ability to cut planet-heating emissions has proved the latest blow to a faltering effort by Biden on climate that is now in danger of becoming largely moribund.
The supreme court's ruling that the US government could not use its existing powers to phase out coal-fired power generation without "clear congressional authorization" quickly ricocheted around the world among those now accustomed to looking on in dismay at America's seemingly endless stumbles in addressing global heating.
The decision "flies in the face of established science and will set back the US's commitment to keep global temperature below 1.5C", said Saleemul Huq, director of the International Centre for Climate Change and Development in Bangladesh, in reference to the internationally agreed goal to limit global heating before it becomes truly catastrophic, manifesting in more severe heatwaves, floods, droughts and societal unrest.
Jackson Women's Health Organization, Mississippi's only abortion clinic that was at the center of the supreme court decision overturning Roe v Wade, will close, the Associated Press reported.
The clinic had sued to stop the enforcement of state law banning abortion, but lost in court yesterday. According to the AP:
As attorneys argued about abortion laws across the south on Tuesday, a Mississippi judge rejected a request by the state's only abortion clinic to temporarily block a law that would ban most abortions.

Without other developments in the Mississippi lawsuit, the clinic will close at the end of business on Wednesday and the state law will take effect on Thursday.

One of the clinic's attorneys, Hillary Schneller of the Center for Reproductive Rights, said the judge should have blocked the law.

"People in Mississippi who need abortions right now are in a state of panic, trying to get into the clinic before it's too late," Schneller said. "No one should be forced to live in fear like that."
If it seems like mass shootings in America are getting worse, it's because they are, The Marshall Project has concluded, based on data from the tragedies:
On the morning of 4 July, President Joe Biden hailed the day as one to "celebrate the goodness of our nation".
Less than an hour after his 9.25am EST tweet, a gunman on a rooftop opened fire into a crowd of spectators who gathered to enjoy a Fourth of July parade in a Chicago suburb. He killed seven people and injured dozens.
Monday's mass shooting in Highland Park, Illinois, brought fresh anguish to a nation already shaken this year by the murders of schoolchildren in Uvalde, Texas, and Black shoppers in Buffalo, New York.
If it feels like mass shootings have become more frequent, that intuition is correct, according to data analysis by the Marshall Project.
Under one of the most conservative definitions of "mass shootings", in which a gunman slaughters four or more strangers in a public place, the number of these crimes has indeed been climbing in the last few years – and they have higher death tolls, as well.
Mass shootings account for just a fraction of the daily toll of firearm deaths in the US, where about 124 people die every day in other acts of gun violence.
Our analysis is based on data from the Violence Project, a nonprofit research group that uses a narrow definition of mass shootings adopted from the congressional research service, which advises federal lawmakers.
Thirty-one of these massacres occurred from 2017 through 2021, compared with 24 from 2012 through 2016, according to the Violence Project data. We compared five-year periods so we could measure trends over time, rather than focus on the dip to two incidents in 2020, which researchers attributed to the Covid-19 lockdown, or the spike caused by the 2017 mass shooting in Las Vegas that left 58 dead. The last five years have seen more mass shootings than any other comparable time span dating back to 1966.
A reminder of the setbacks and tragedies that Biden has had to contend with in the past few weeks.
First the supreme court overturned abortion rights, expanded gun access and curbed the government's ability to regulate greenhouses gasses. Then the Independence Day weekend was rocked by gun violence, including a mass shooting at a July 4 parade in Illinois that killed seven people and wounded more than 40.
A string of recent news reports suggest that even some of Biden's allies are questioning his approach to these challenges. Meanwhile, a poll released yesterday showed that his approval rating is suffering badly, and voters are still most worried about inflation and the economy, rather than gun rights and abortion, two issues that Democrats hoped to could rally their base ahead of the midterms.
In Ohio today, Biden will highlight the continued benefits of the American Rescue Plan, a massive spending bill passed last year at the cost of $1.9 trillion that was intended to revitalize the economy after the downturn caused by Covid-19. The audience will be union workers at a high school in Cleveland, but whether his message reaches voters remains to be seen.
Biden searches for reset after supreme court, shootings hamper agenda
Good morning, US politics blog readers. Repeatedly in the past few weeks, Joe Biden has had to reassure voters that everything is going to be OK after upheavals at the supreme court, or gun violence in the streets. But from brutal polls to skeptical news articles, evidence has mounted that voters aren't convinced he's the man to tackle these challenges. Biden will get a chance today to dispel these doubts during a trip to Ohio, where he's set to make a speech on the economy.
Here's what else is happening today:
The House and Senate are in recess but senators are working on a reconciliation bill full of Democratic priorities.
Political analysis doyen Larry Sabato will hold forth about the state of play on C-Span this morning.