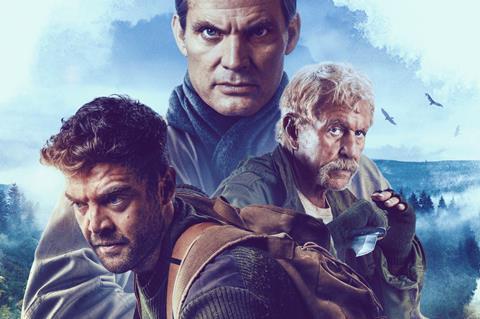 UK-based sales firm 101 Films International has boarded worldwide sales excluding North America for Justin Lee's remake of 1930s survival thriller The Most Dangerous Game.
The film follows a shipwreck survivor on a mysterious island being hunted by a nefarious Baron, who uses the island as a game to hunt humans.
It stars Tom Berenger and Chris 'C.T.' Tamburello, alongside Bruce Dern, Judd Nelson and Caspar Van Dien.
101 is launching sales on the title at this week's online European Film Market, having secured the rights from US producers Greenfield Media.
The Most Dangerous Game is  produced by Ed Morrone and Michelle Ng; and executive produced by Bill Sondheim and Randy Charach.
The completed film is a co-production between US firms Koenig Pictures and Mill Creek Entertainment, in association with Charach Productions, Greenfield Media and Australia's Quiet on Set Productions.
The film is a remake of the 1932 thriller, which itself is based on Richard Connell's 1924 short story.