The vox pop – which involves speaking to people on the street – is a common technique in journalism. The term has its origin in latin – "Vox Populi", or "the voice of the people". It does exactly what it says on the tin: It gives people a voice.
The fall of the latest Stormont Executive screamed out for some vox pops on the streets of Belfast. But what people didn't say revealed far more than what they did.
"Mate, I haven't a clue about politics," one man told Prime Time.
This turned out to be a common refrain. So we asked, in general, how he felt about the fact that there is no First Minister.
"Mate, you're not listening to me – I literally haven't the first clue. I stopped listening to all that stuff years ago. I've enough to be getting on with. Ask me about music, ask me about football, ask me about anything other than politics in this bloody country," he said.
He wasn't alone. You can sense that politics in Northern Ireland has delivered a divide. That sentiment is reflected, not just on the streets, but also at a packed comedy gig at the Pavillion on the Ormeau Road.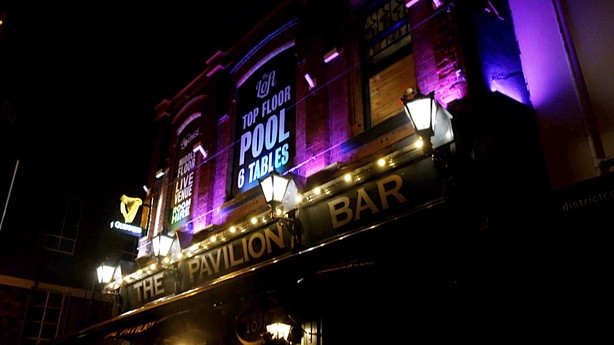 There are jokes about religion, jokes about social conservatism and jokes about a dysfunctional political system. David Doherty-Jebb was the MC for the night, and got the biggest laughs of the evening.
Afterwards, he told Prime Time about the serious side of where he gets the material he works with.
"Northern Irish politics is so divided in Stormont – and it doesn't reflect the real Northern Ireland anymore. They're losing touch with real people and it's about the slogans, it's about the traditions. It's about the tribalism – and it's not really about the people," he said.
Mr Doherty-Jebb was scathing about politicians, and he said that making jokes about them "very easy – especially whenever your Government's run by Muppets, at the moment in particular".
He described Prime Minister Boris Johnson as "some kind of deranged, rabid Rupert the Bear".
He was equally as cutting when it comes to politics in the North.
"Over here, there's people who talk about having their morals and saying they're 'working for the Democratic Unionist Party'. But the first minute that something comes along that they don't like, they spit their dummy out and walk away from the whole process," Mr Doherty-Jebb said.
Within half a day, it was easy to get the measure of what people are thinking.
They are fed up of the on/off, up/down nature of politics. They have become so fed up that they've disengaged and many people we met say they won't bother voting in the next assembly elections.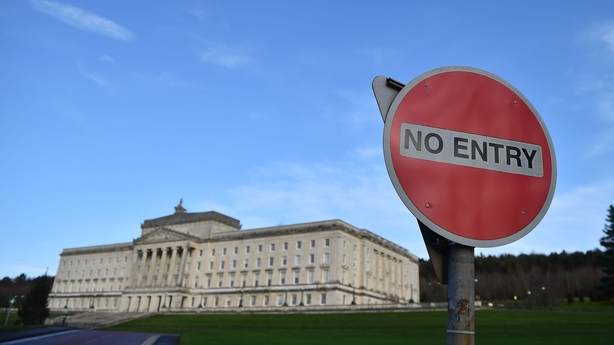 This latest collapse is being blamed on the contentious Northern Ireland Protocol. Most unionists are not happy that some goods are being subjected to checks at ports and airports.
They say it's breaking down the union and that Northern Ireland, as part of the United Kingdom, should not have any kind of border or checks with the rest of the UK. The DUP is claiming that a failure to amend or scrap the protocol is "retribution" for its support of Brexit.
But observers say the protocol is a consequence of the "Hard Brexit" approach of the Democratic Unionist Party.
"Perhaps it's more that they're reaping what they sowed," Póilín Ní Chiaráin, a seasoned political observer, told Prime Time.
"Much of this is a self-inflicted wound from the type of Brexit they went for – and the way they ignored public opinion in Northern Ireland," she said.
Póilín moved to Northern Ireland to work as a journalist just as the hunger strikes of the early 1980s were starting – and she has spent the past for decades here.
She said that the DUP could have favoured a softer Brexit.
"They had every opportunity. They had great leverage in Westminster during Theresa May's reign. They absolutely rejected every attempt she made to avoid borders on this island. And they threw their lot in with the hard Brexiteers and put their faith in Boris Johnson," she said.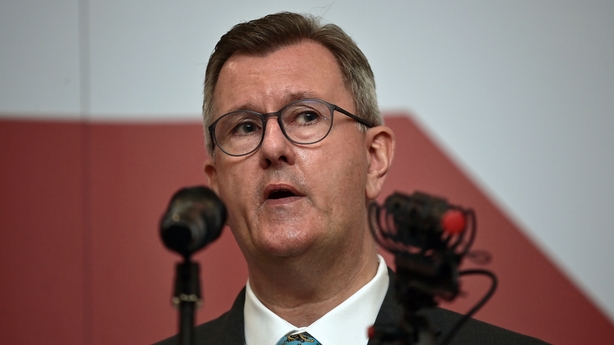 "Well, we know how that worked out. Boris Johnson betrayed them again and again, and they're still dependent on him. And who can say that he won't betray them again?"
Emma Little-Pengelly, a former DUP adviser, MP and MLA, has a different view, and told Prime Time that the concerns of unionists are genuine.
She noted that, even if a fraction of the checks and inspections happening in ports and airports in the North were happening along the border there would be "huge discontent from nationalists".
She conceded, however, that the events of the past few days were a political gamble from the DUP leader.
"It's a big call by Sir Jeffrey Donaldson and, in that regard, he will go to the voters having done what he has done. But I do think that this is very much about him being frustrated, unionists being frustrated – and really trying to send a very clear message to the UK and to the EU that these issues need resolved," Emma said.
"What we've seen is, of course, some distractions in London around what's happening with the Prime Minister. There will be serious concerns that this then just keeps getting pushed to the side."
Emma Little-Pengelly has left politics to resume her career as a barrister and said that the protocol and what is happening could have huge ramifications for the peace process.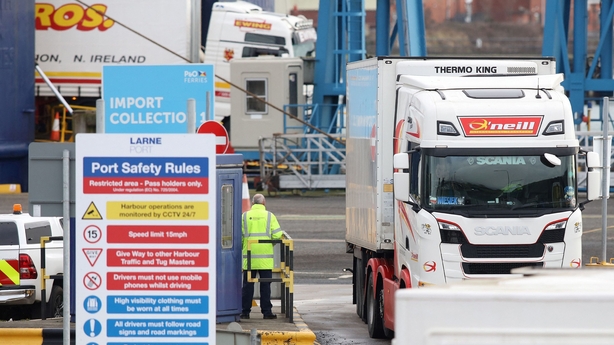 "In any peace process or post-conflict society, once you start to completely ignore, dismiss, or demean the serious concerns – constitutional concerns, economic concerns – of a significant part of Northern Ireland, then I think that process is in peril."
But Póilín said that the peace process was not in peril – but rather the political process.
"I see no appetite anywhere – either among loyalists or Republicans – for any return to conflict. Yes, of course, there may be skirmishes at demonstrations, but for the peace to be at risk, I think that's really overstating the case."
The decision to pull down the Stormont Executive has been repeatedly referred to as a gamble by the DUP, which is hoping to reassert themselves to try and regain votes from the Traditional Unionist Voice party in Northern Ireland, and others.
But Jeffrey Donaldson's decision means the North will be months without a Government.
"With a health service falling apart and all the other problems that there are here, I don't think it'll benefit the DUP," Póilín said.
But could the gamble pay off? "I doubt it," she said unequivocally.