Squamish retailer, historians and fashion expert 'a dress' the topic.
Squamish's Trish James, who has owned her women's clothing store, Stylezone Fashions, in Squamish for 34 years, has never seen anything impact fashion like the pandemic. 
Because of global supply chain issues, she is having to order clothes destined for her boutique shop way ahead of when she would normally. 
"There's no excess stock on the manufacturer side anymore. They're pretty much only able to cut what they can cut," she said. "Say they have a best-seller; normally, they could go back and reproduce it, but they can't do that anymore, because COVID has slowed everything down. So, for on the brick and mortar side of looking at things, we just have to order way, way far in advance."
She has already ordered what will be in her store come fall. 
"You have to go out on that limb, or you will not get enough merchandise to carry you out through the season. That's guaranteed," she said. 
In terms of what people are wearing, she said in the heat of the pandemic — when everything moved onto Zoom — there was an uptick in women wanting dressier tops, but not bottoms. 
"Everyone was wearing joggers or pyjama bottoms and putting on a nice top. Bottoms really slowed down for us, except for maybe joggers. You know, comfy, comfy casual bottoms."
Dresses weren't moving for a while either, she said. 
But now, people seem to want to dress up a bit and be done with more casual attire. 
"I'm finding a huge shift from being really casual to people just wanting to bump it up a little bit," she said. 
"I really feel like dresses are going to be huge for this spring and summer."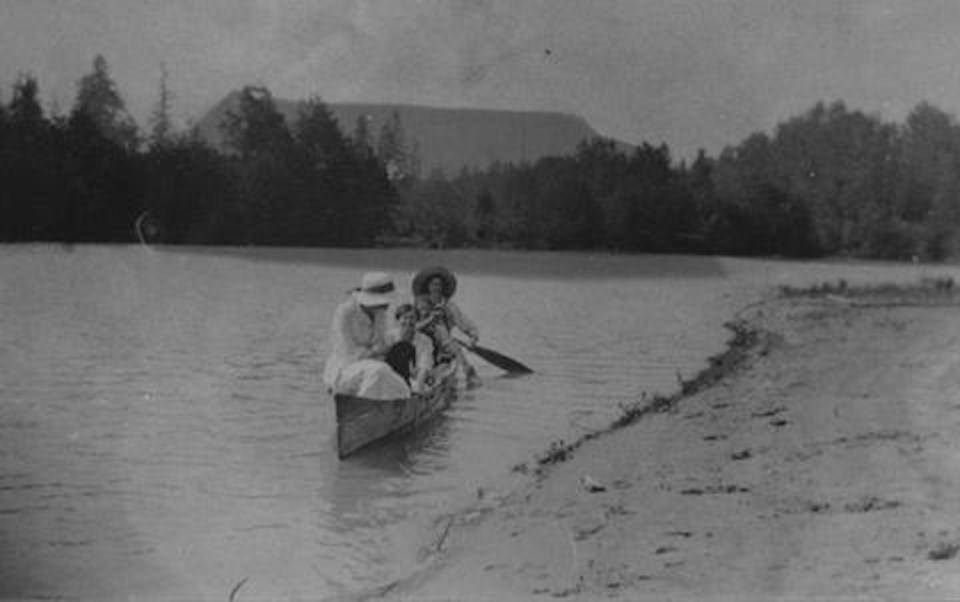 Fashion history
What does the past tell us about how crises impact fashion? 
The current pandemic is often contrasted with the Spanish Flu, which began in February of 1918 and ran through until April 1920.
Face coverings, though perhaps not the first thought when one thinks of fashion, were also worn at that time, said Margaret Mills, of the Costume Museum of Canada. 
"People wore them because they understood that the spread of things happened with germs. I mean, that was not a new idea," she said. "The face coverings were different, of course, because it was 100 years ago, so they tended to do things like wrap a scarf around their face." 
Like with COVID-19, that pandemic also impacted work life.
It was the tail end of the First World War and men were off fighting, leaving the women behind to take up the rural tasks that needed to be done.
"Looking after animals, all of those kinds of things," she said. 
Like today, there were also supply chain disruptions with men leaving in droves. 
"Because of the change in the situation, there was virtually no noticeable change in fashion during the 1918 to 1920 time period. Things stood still because people couldn't move forward because of the war. And because of the impact of the Spanish Flu and so on." 
While today we tend to associate the 1920s with the flapper dresses and "Roaring Twenties," which didn't start immediately after the war and the end of the Spanish Flu. 
"It takes a long time for societies, in general, to change after something catastrophic," she said, adding it takes time to get the workforce back to full capacity and for supplies to get moving again.
"If you look at, say, fashions in 1921, 1922. Yes, it was changing, but it wasn't the drastic changes that you saw in the mid to the late 1920s."
University of Alberta professor Anne Bissonnette is a dress historian, a museum curator and a designer. 
Fashion has always changed with world events, she notes. 
"Fashion is a really quick responding instrument of what's happening," she said. 
Looking again at World War One, she said women's clothing became more functional as they took over where men had left off. 
"Garments went from being… very, I would want to say decorative, to something that became much more utilitarian. We ended up losing very narrow skirts to something that was very wide, slightly shorter so that women could move and could join active life and could be much more comfortable."
What will fashion be like post-pandemic?
Bissonnette says that trends that were in the pipeline pre-pandemic, were sped up. 
Business attire, which she said was already becoming more casual, may become much more so when folks are all back at the office. 
"Professional environments will have to react to that. People will actually have to probably buy things that are slightly less formal but that still talk about professionalism. So what does this look like? For men, we've seen suits worn with, with the fancy sneakers, not just like ugly sports sneakers, but a casual sneaker…We have seen it before. But now we've seen way more of it. We'll see fewer ties; we might see more colour in shirts. The suit will have adapted somehow."
Fast-paced industry changes
Briana Morrison, director of global marketing for fashion and social media at Blanche Macdonald, the fashion and beauty post-secondary school, says that she sees changes in the industry as a whole.
She said staff-starved employers are calling desperately for the school's graduates who are not as willing to go into jobs that aren't a great fit. 
"It's good and bad. It's obviously bad for employers, but it's good for employees because they can demand more money, they can demand benefits, they can demand better workplace balance because they have the leverage. And they're able to ask for things like a flexible work schedule, working remotely."
She noted that fashion has always been fast-paced and is even more so these days, so those in the industry have to keep up with the latest trends.
Digital future
Morrison believes that the future of fashion may be digital in the metaverse.
"If we were to talk on Google Meet on this conversation or on Zoom on this conversation, that's the metaverse," she said. 
"It can be fun; it can be like, 'Look at this digital dress that I bought.'" 
Digital fashion means an online outfit is created using professional 3D applications. The clothing, for example a dress, is then put onto your photo for you to share.
In this case, there is no actual dress in real life. 
"That is so much better for the planet than if we had to sample and ship and all the dyeing that goes into it and how bad that is for our planet," she said. 
"You're standing there with this, like, beautiful dress that happens to be digital that you paid money for. Because no one else gets and no one else can buy."
She noted that fashion was already heading toward digital, but the pandemic has sped it up. 
"Don't get me wrong, I hike every weekend and Pacific Spirit Park, and I go to Squamish, and I love trees, and I hug them, and I'm a hippie, but I think that you know, it does save the planet to have digital clothes. And there's digital printing…and eventually, we'll be able to print our own clothes. And you know, it can be fun and cool and exciting to live in that."